-226
Days
-13
Hours
-5
Minutes
-56
Seconds
The objectives of the CARIBE WAVE exercise are to test and evaluate operations of the Caribe Tsunami Warning System (Caribe EWS), to exercise and evaluate communications between the regional tsunami service provider and members states/territories, to evaluate tsunami procedures and programs within members states/territories (validate the readiness to respond to a tsunami, operational readiness and validate the dissemination of warnings and information/advise by tsunami warning centers and the tsunami warning focal points, among others).
Example of how to register –using 2017 excercise.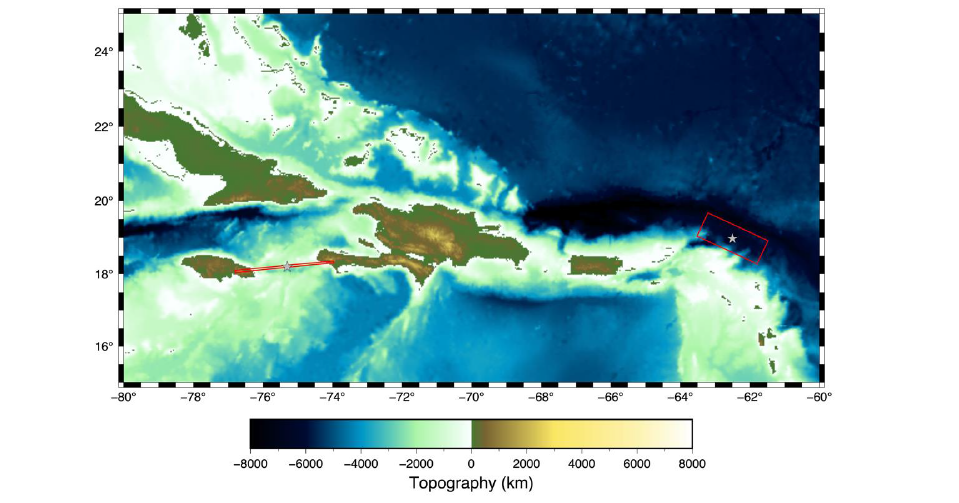 During the CARIBE WAVE 2021, participants from Puerto Rico and the Virgin Islands will use the Northern Lesser Antilles Scenario, a regional earthquake located at 387 km E-NE of San Juan (Puerto Rico), that will generate a tsunami for the Caribbean Region.
Origin Time: March 11, 2021 at 14:00 UTC (10:00 am, Puerto Rico local time)
Location: : Latitude: 18.97°N and Longitude: 62.49°W
Depth: 25 km
Magnitude: 8.5 Mw
Participants in Puerto Rico, US Virgin Islands, and the British Virgin Islands should refer to the information included in this webpage based on the PTWC domestic products.  For the purposes of the Caribe Wave 2021 Communications Exercise, the RSPR will only issue the messages of the exercise's timeline starting at 10:00 am (Puerto Rico local time) to emergency managers within our region by all available means.  The Puerto Rico EAS will also be activated.