The purpose of the CARIBEWAVE exercise is to improve Tsunami Warning System effectiveness along the Caribbean coasts (which are testing protocols and communications systems between the tsunami warning centers and the tsunami warning focal points), to exercise and evaluate operations of the CARIBE EWS Tsunami Warning System, to evaluate the use of the Pacific Tsunami Warning Center (PTWC) CARIBE EWS products, and to validate the readiness to respond to a tsunami.
Example of how to register –using 2017 excercise.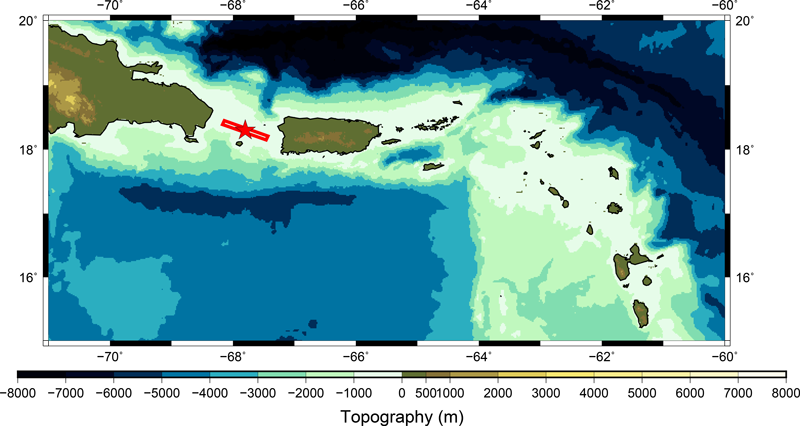 During the CARIBEWAVE 2018, participants in Puerto Rico and the Virgin Islands will use the Puerto Rico Scenario, a local earthquake located at the west of Rincón, PR that will generate a tsunami for the Caribbean Region.
Origin Time: March 15, 2018 at 14:00 UTC (10:00 am, Puerto Rico local time)
Location: Latitude: 18.3° N and Longitude: -67.8 ° W
Depth: 10 km
Magnitude: 7.6 Mw
Participants in Puerto Rico, US Virgin Islands and British Virgin Islands should refer to information included in this webpage based on the PTWC domestic products and the CARIBEWAVE 2018 PRSN Response Guide for the Puerto Rico and Virgin Islands Region.  The first tsunami information message will be issued at 10:05 am (Puerto Rico local time).